For any event, be it big or small, a hog roast from Hog Roast Rugby is the perfect answer to your food requirements. It is a great way to provide your guests with plenty of beautiful food that they will enjoy and still be talking about weeks later. At Hog Roast Rugby we have catered for hundreds of events and can attest to the fact that a roasted hog always impresses. Make your special day even better by hiring Hog Roast Rugby to provide one of our show stopping hog roasts and a creative menu that is tailor made from scratch to your exact specifications.
The Hog Roast Rugby team can cater for events of all sizes from large wedding receptions or corporate entertaining to smaller private parties. In addition to supplying the best hog roasts in Rugby, we have a vast selection of other dishes to choose from, guaranteeing that all of your guests will be well-fed and have a great dining experience.
If you agree with us that good food is such an essential part of any event, hiring the Hog Roast Rugby team is the answer!
Why a Hog Roast is the Perfect Solution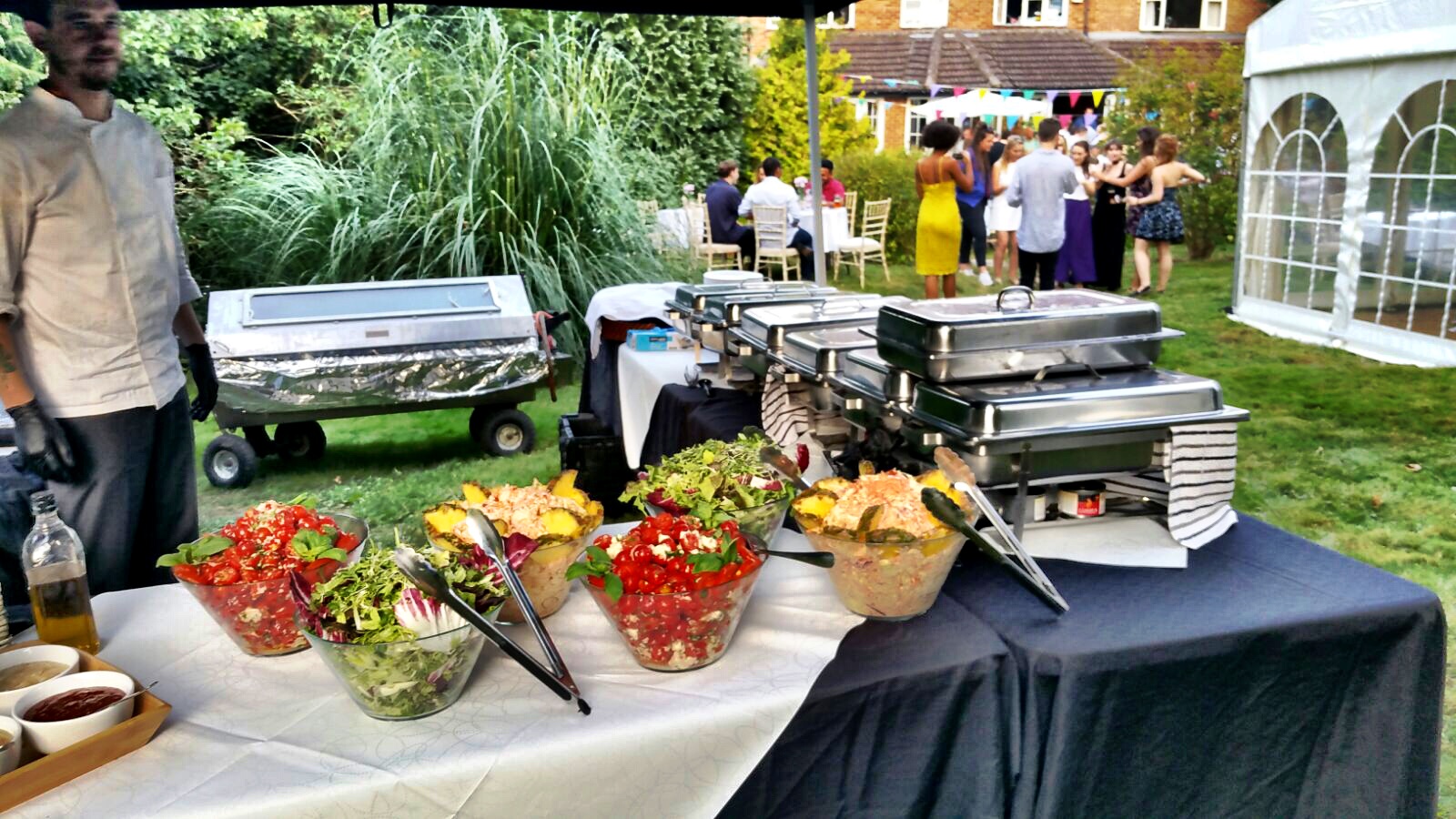 A hog roast makes an epic centrepiece of any event, especially when it is prepared by our expert team. Our spit roasted meat prepared in our eye-catching hog roast machines tastes even better than it looks, and it is a very moreish catering option that keeps our diners flocking back to our service table! A hog roast is also a very economical way to feed a lot of people with generous portions of freshly cooked food. If there are any leftovers, we will make sure they are preserved and replated for you to serve as a cold platter later on if required.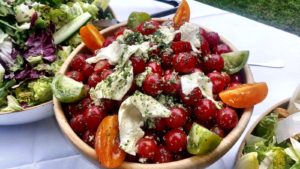 Our specialist catering team will deal with everything for you from start to finish so that you can relax and concentrate on your guests. We will set up the service area, provide high-quality disposable plates and cutlery as standard, and efficiently take care of all of the tidying up after your event.
As well as hog roasts we offer a range of other meats, and will happily cook your meat on a barbecue if that is what you prefer. Inspiration for our party platters is drawn from across the world, so all of your guests' tastes can be catered for.
Hog Roast Rugby – The Perfect Catering Solution
Rugby is a market town in the spectacular county of Warwickshire. The town is a large place home to around 70,000 people which in fact makes it the second largest town in the county. The town of Rugby itself is one thriving with culture, entertainment and plenty of sport! Like it's name may suggest, the town is the birthplace of one of the world's most loved sports.
Here at Hog Roast Rugby we have a large range of talents which all contribute to our fantastic, world class catering businesses. As our name suggests, we are of course highly skilled in the cooking method of hog roasting. With years of experience we have perfected the art of roasting a whole pig over hot flickering flames, turning it very slowly for several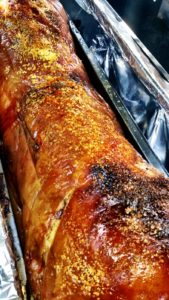 hours. But that isn't where our own talents end – we are also great and knowledgeable about catering for an array of events.
Here at Hog Roast Rugby, we thrive on the wide variety of events we cater for in Rubgy and we have been very privileged to be involved in lots of special occasions over the years, including weddings, birthdays, anniversaries and christenings. If you would like us to be involved in an event you are planning in Rugby, we can offer you a tailored menu and style of service that will be ideal for your event and, whilst always taking into account the needs of your guests.
Cook Your Own Hog Roast
If you would prefer to do your own catering, why not hire one of our hog roast machines? Doing your own hog roast is an economical yet impressive catering option that your guests will love. We will bring the machine to your premises, give you all the info you need about operating it, and collect it and clean it after you have finished using it.
If you would like a fantastic, budget-friendly mobile catering menu and a free quote for your event in Rugby, you can get in touch with us here at Hog Roast Rugby by phone, email or via the query form on our website.